Back to School Resources
School News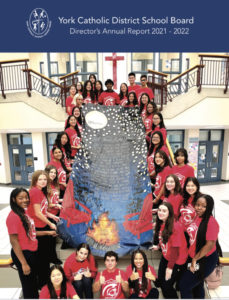 The York Catholic District School Board proudly presents its Director's Annual Report for the 2021-2022 school year. The YCDSB is proud of its continued commitment to student success and academic excellence guided by Catholic virtues.
Board News
November 16, 2022
Dear Families of the York Catholic District School Board,
Earlier today CUPE served notice that they could resume their job action as soon as Monday, November 21, 2022.
In the event of a strike, York Catholic DSB will move to synchronous virtual learning on Monday. Schools will maintain their regular daily learning schedules. St. ... Continue reading "Update re: Possible Strike on Monday, Nov. 21"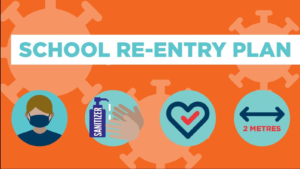 The York Catholic District School Board worked closely with its partners at the Ministry of Education, York Region Public Health, and with Board staff to prepare for the return to school in September. By aligning our practices with their guidance, we are confident our schools will continue to be safe, inclusive places to learn and work throughout the 2022-2023 school year.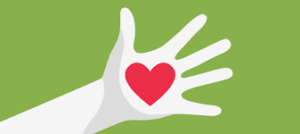 Benefitting Vulnerable Children & Families Across York Region: March 29 – April 8, 2022
Pope Francis asks us: "When we meet a person truly in need, do we see the face of God?"  
These inspiring words speak to the power of giving, reflection and encountering grace in our journey as Catholics. With this in mind, and in the spirit of ... Continue reading "YCDSB 3rd Annual "Nurturing Hope" Spring Food Drive"